NSC IMMUTRITION PACKAGE Immune Response Normalization -
Fight Being Immuno-compromised
NORMALIZE TO SURVIVE IN TODAY'S IMMUNO-COMPROMISED WORLD!
To survive in today's world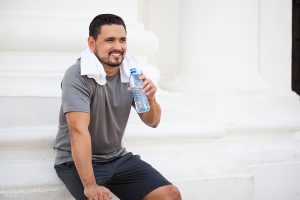 with a quality life we must have an immune system normalized to provide optimum protection against what seeks to harm us. Most are immuno-compromised and especially as we age. To help normalize our immune response to better fight off pathogens seeking to invade our bodies, the IMMUTRITION Package of 3 products has been developed to provide NSC MG Beta Glucan to help keep the immune cells normalized without being compromised. Add a high quality multiple vitamin with minerals and enzymes and then a potent probiotic with 15 billion CFU. Then offer all 3 products together in a deeply discounted package at 40% off as the IMMUTRITION Package. 
For nutrition we need a balanced diet providing in correct balance and composition the proteins, fats and carbohydrates demanded by our bodies, together with minerals and enzymes. Proper digestion to convert our food into energy is a must.  We also need adequate sleep and moderate exercise to keep our bodies in a condition necessary for carrying on the needed functions of everyday life.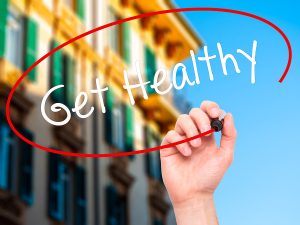 As to quality water and clean air, these you must acquire on your own, but both are readily available at a minimum expense and effort.  Exercise and sleep are personal lifestyle items that can be programmed into almost all lives in adequate amounts, but we seldom respond with adequate amounts of either.
Then there is nutrition wherein most of us know what we should eat and how much, but the great majority fall far short. Nutrition is a basic component of an immune response as your health-shield defense, joined with moderate exercise, adequate sleep and stress management.
WHAT TO DO WHEN YOU DON'T DO ENOUGH YOURSELF
If you are in the high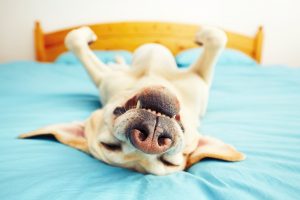 percentile, probably 90%+, of the human race who come up short on doing what you need to do and are what is described as Immuno-compromised, you need to help augment your lacking efforts with quality and safe nutritional supplements to fill in the gaps required for the healthy lifestyle you seek.
The two areas most easily addressed by safe nutritional supplements are your immune response and your nutrition – thus the name IMMUTRITION to describe a quality nutritional supplement package to meet many of the deficiencies in your lifestyle associated with the immune response and nutrition.
THE NSC IMMUTRITION PACKAGE - BUY ALL 3 NSC PRODUCTS AT A 40% DEEP DISCOUNT! NORMALIZE TO AVOID BEING IMMUNO-COMPROMISED
The Nutritional Scientific Corporation (NSC) gave intense thought to meeting the criteria and have created the NSC IMMUTRITION Package to fulfill the needs of most where we fail ourselves.  Since most of us don't eat, sleep or exercise right, we need a nutritional immune boost to seek to keep our immune cells optimized and normalized. Most are immuno-compromised that makes us more susceptible to all pathogens and health invaders to our bodies.
Thus to help our immune cells to normalize to better recognize, respond and resolve health challenges, the NSC-24 Original MG Beta Glucan – 30 Ct is a member of this elite supplement team.  NSC MG Beta Glucan is an extensively medical school researched immune enhancing product to be taken daily.
Add the NSC Gold Multiple Vitamin 60 ct. to provide needed vitamins, minerals and even enzymes in a balanced formula.  Then NSC Pro Probiotic – 60 ct  provides 15 Billion CFU good bacteria to help the digestive process and the immune response plus helping the body fight gut pathogens.
The IMMUTRITION PACKAGE offers all three NSC IMMUNITION Products at a huge 40% Discount at just $44.95 (retail $74.85). To purchase the NSC IIMMUTRITION PACKAGE just click on "Buy Now" below.  Watch the brief video to learn more. To comment or obtain more information email nsc24@nsc24.com or call 888-541-3997.  For detailed label and content information, click on an individual product above and then on Supplement Facts.
DISCLAIMER:
These statements have not been evaluated by the Food and Drug Administration. These products are not intended to diagnose, treat, cure or prevent any disease.
NUTRITIONAL SCIENTIFIC CORPORATION© 2023 ALL RIGHTS RESERVED.